WANDERLUST is available on iTunes!!!
Our new EP was released on iTunes on September 25th. You can pick it up right now for $4.95 https://itunes.apple.com/us/album/wanderlust-ep/id563991906 Please check it out and write a review on the iTunes page for Wanderlust. If you write a review, send an e-mail to wd@windsordrivemusic.com and we will e-mail you a free track titled "Autumn," that we co-wrote with Dave Elkins of the...
Pre-order "Wanderlust" now and get the new EP next...
In exactly three weeks "Wanderlust" will be released on iTunes, but pre-orders will begin shipping next week! You still have time to pre-order the record and receive these great perks - - Signed hardcopy of "Wanderlust" 2 weeks
 before the release
 - Digital download on the release date of
 "Wanderlust" 
- Previously Unreleased song (not included
 on "Wanderlust."
 - Printed "Limited Edition...
September 25th, 2012. We will be releasing...
Windsor Drive added to 4th of July Week Fair in...
Hey Friends! We have been added (last minute) to the 4th of July Festivities that are taking place next week at the Jaycee's 67th annual 4th of July Fair at Marathon Park in Wausau. We will be performing on MONDAY, JULY 2ND from 6:00 - 8:00pm. So for those of you that missed the Concert on the Square earlier this month or were bummed (as us) that we had to cut the show early because of the...
5 tags
TOUR ANNOUNCEMENT
We are excited to announce we will be supporting our new friends He is We alongside Deas Vail and South Jordan on the "Give it All Tour." Dates and ticket links are below, see you all soon!   Give it All Tour with HE IS WE, Deas Vail, and South Jordan 05/02 Minneapolis, MN | Varsity Theater [Get Tickets] 05/03 Milwaukee, WI | The Rave [Get Tickets] 05/04 Chicago, IL | Bottom Lounge [Get...
Spring Tour Announced with Carter Hulsey & From...
Hey Friends! Excited to announce a short run of tour dates through the midwest-ish and Canada with Carter Hulsey and From Indian Lakes. Check out both the bands on Facebook. Looking forward to seeing you at a show! March 20 - Jopin, MO - JB's Piano Bar March 21 - Covington, KY - Bangarang's March 22 - Pittsburgh, PA - Smiling Moose March 23 - Akron, OH - The Vortex March 24 - Toronto,...
hey from El Paso!
Hey Friends - I just thought we would drop a line with a few updates. We are currently on the road as I am writing this from El Paso, TX as we speak. Since we got off of the Vans Warped Tour this past summer we have been writing like crazy in preparation to record a full-length record sometime next year. We recorded and shot a video for a cover song of Christopher Cross'...
NEW TOUR DATES!!!
Nov. 28 @ The Royal Resort/Las Vegas, NV Nov. 30 @ The Roxy/West Hollywood, CA Dec. 3 @ The Underground/Mesa, AZ Dec. 6 @ The Ten Eleven/San Antonio, TX Dec. 8 @ The Prophet Bar/Dallas, TX Dec. 12 @ The Marquee/Tulsa, OK Dec 13 @ Stickyz/Little Rock, AR Dec. 14 @ The Firebird/St. Louis, MO For more info and ticket prices, please click here...
New Song!
We will be posting a new song today on our Facebook Page…check back soon : ) www.facebook.com/windsordrive
Hometown Show...this WEDNESDAY!
Wausau Area Events & City Pages continue their Summer series "Concerts on the Square" Wednesday, August 10th with Central Wisconsin based, melodic-rock band Windsor Drive. Fresh off the 2011 Vans Warped Tour, Windsor Drive will be performing a two-hour set to include a wide variety of their past catalog and new material from their forthcoming full length album. The concert is FREE...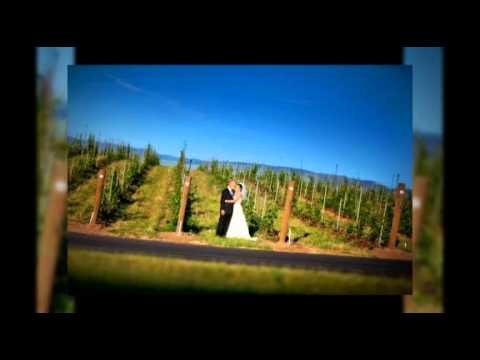 Purple Door Line up Announced
Here is the schedule for Saturday, August 13th on the Relevant Magazine Stage. We will be hanging out all day at the Lebanon Valley Expo and Fairgrounds. So stop by and check out our booth! Tickets can still be purchased http://www.purpledoor.com Saturday, August 13th Relevant Magazine Stage Joy Ike 10:30 AM Windsor Drive 11:10 AM Mike Mains & The Branches 11:55 AM River James 12:40 PM ...
Video chat with us live - tomorrow @ 3:00pm
We will be hosting a live Video Chat powered by VISO that will be broadcasted on YouTube Friday, June 17th at 3:00pm. During this session there will be a short live acoustic performance and an interview segment where YOU CAN ASK US ANYTHING and we will answer LIVE : ) To view or participate in this live chat just simply go to the artist page on YouTube powered by VISO by clicking this link....
Digital Tour Bus : Show Review
Tour: Windsor Drive Summer Tour Bands: Windsor Drive Date: June 9, 2011 Venue: Penny Road Pub in Barrington, IL Walking into the venue, the basement was dark except for the stage lighting. Windsor Drive was setting up their equipment on stage and you could tell part of the audience was eager to see the show's headliner as they were hugged the rails of the barricade. They started playing their...
onafinespringevening asked: i would just like to say i thoroughly enjoy your music and you can thank state & madison for making you known to me. my mom always loves you guys and made me ditch class to see you when you were in chicago in december.
We are excited to hit the road!! We have been writing some new songs and can't wait to try a few out : ) Have you visited our official online store yet? Check it out at http://windsordrive.storenvy.com/ You can even purchase our limited edition, "Under the Weather EP" that was sold on our Fall tour with Mae. 
jamesbinga asked: So you guys will come to Australia right? I mean you are definitively coming, no doubt.

Awesome, see you there!!!!
My Life. My Story. My Tumblr. Enjoy: Unexplainable... →
ashleytesla: I was sitting in my room watching tv when Windsor Drive randomly poped in my mind. I was desperatly wanting to get there music on my phone again. i remebered that "hey they have an app" i imediatly when and got it. I opened it and music started playing it caught me by surrise and it made my…
Free Music!
You can now download a new track from the "Under the Weather EP" exclusively at our facebook page in exchange for a "like" or an e-mail address : ) Official Windsor Drive Facebook Page
Anonymous asked: why is only one album available on itunes?
retrophysico asked: Your music is amazing. Fall and In Dreams are my new favorite songs. :') Please please please come to Manila soon. You guys are my heroes. x

Raff
Four more Summer Tour Dates Added!
06.10 Dallast, TX | The Prophet Bar 06.15 Omaha, NE | Sokol Underground 06.30 Ogden, UT | Mojo's 07.20 Philadelphia, PA | The Barbary  Check out the rest of the dates including are stretch on the Vans Warped Tour by clicking on the "Tour Dates" link on our page!